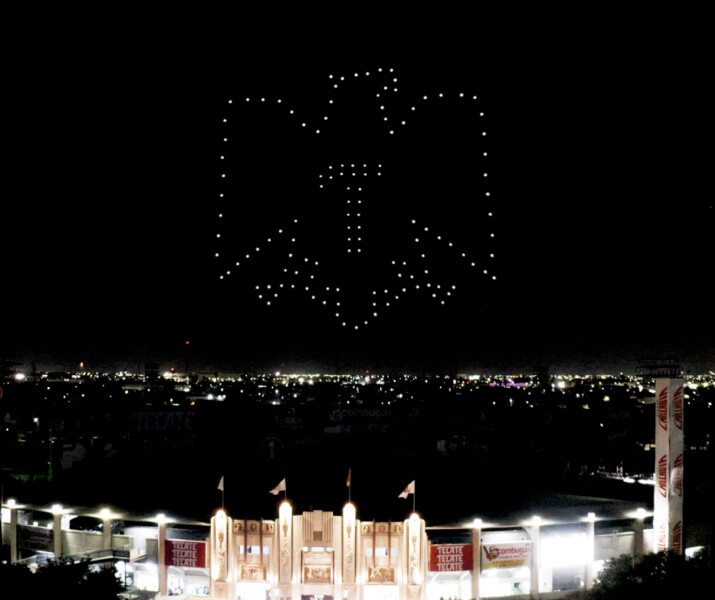 By developing all our shows with the highest technology, we offer our clients greater security and confidence.
Technical Specs of the Show
Max speed: 15 m/s
Max Height: 125 m
Max elevation speed : 11 m/s
2D Sequences: Yes
3D Sequences: Yes
Flight over people: No
Multiple simultaneous shows: Yes
Our drone shows are monitored in real time using the latest in control software.
We work on frequencies outside of Wi-Fi, Bluetooth, and other conventional telecommunications.

Emergency landing routines and RTH (Return to Home) functionality built into our Swarm.

Georeferenced limits that guaranty the drones will only fly on their allowed pre-established work area.
Drones emit presence lights for other aircrafts in the area to notice them.
Redundant IMUs provide accurate readings on the position and movement of every drone in the swarm.
Manufactured following the ISO9001 and AS9100 Standards in the USA.